Latest election trend
Development since the last election on 10.11.2019
Next election: 2023
The next parliamentary election in Spain is expected to take place in 2023.
Election trend development
What is happening in Spain?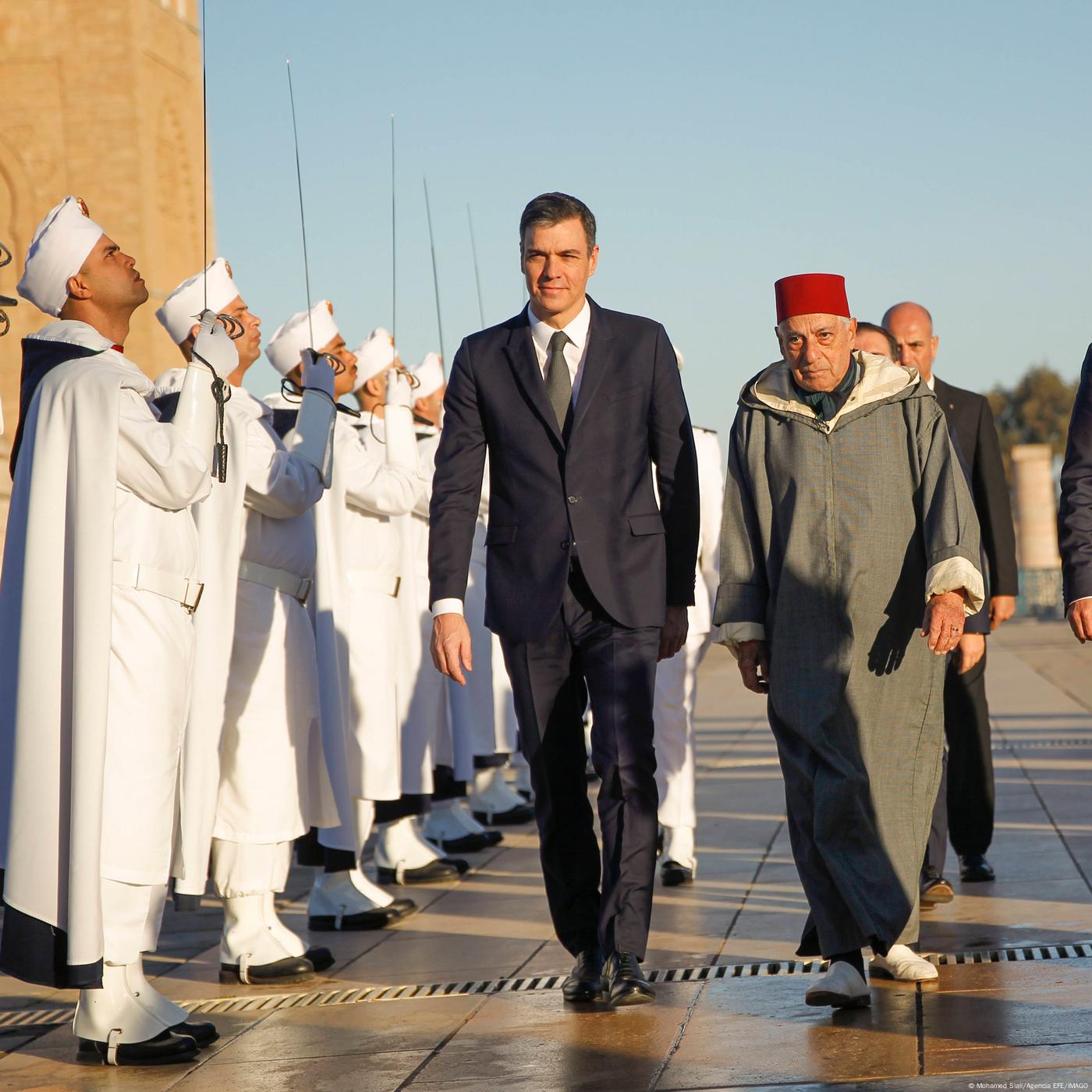 Spanish and Moroccan leaders meet to repair ties
A group of Spanish ministers has joined Prime Minister Pedro Sanchez in meeting with the Moroccan government in Rabat. Relations have begun to improve following a spat over Western Sahara.
DW.com - 02.02.2023
Government
Pedro Sánchez
Head of government
---
---
Government might not stay in office
In the current election trend, the government parties achieve 42.9% of the votes.
Current Parliament
Left-leaning parties
Right-leaning parties
FAQ
What is the name of the parliament in Spain?
Spain's parliament has the name "Congreso de los Diputados".
How often is election in Spain?
The parliament in Spain is elected every 4 years. The next election is regularly held in 2023.
When is the next election in Spain?
The next election in Spain is scheduled for 2023.
If this Sunday were a general election in Spain, the parties would receive the following results: Partido Popular 31%, PSOE 26.1%, Vox 14.8%, Unidos Podemos 10.6%, ERC 3.1%, Más País 2.6%, Junts per Catalunya 1.9%, Ciudadanos 1.8%, Euzko Alderdi Jeltzalea/Partido Nacionalista Vasco 1.5% and EH Bildu 1.3%. The election trend takes into account the last polls of all institutes with election polls in the past 100 days. At least 24080 persons participated in these polls.
This is how the PolitPro election trend is calculated
The PolitPro AI calculates its own election trend from the latest election polls of leading opinion research institutes. The individual values are calculated from a weighted average of the polls. Thereby, time dependencies, i.e. how long ago a poll was asked, or the accuracy of the institutes are also taken into account. The PolitPro election trend therefore allows a quick overview of the different parliaments.