Latest election trend
Next election in 9 days
Development since the last election on 26.09.2021
Next election: 12.02.2023
The next general election in Berlin will be held in 9.
Election trend development
What is happening in Berlin?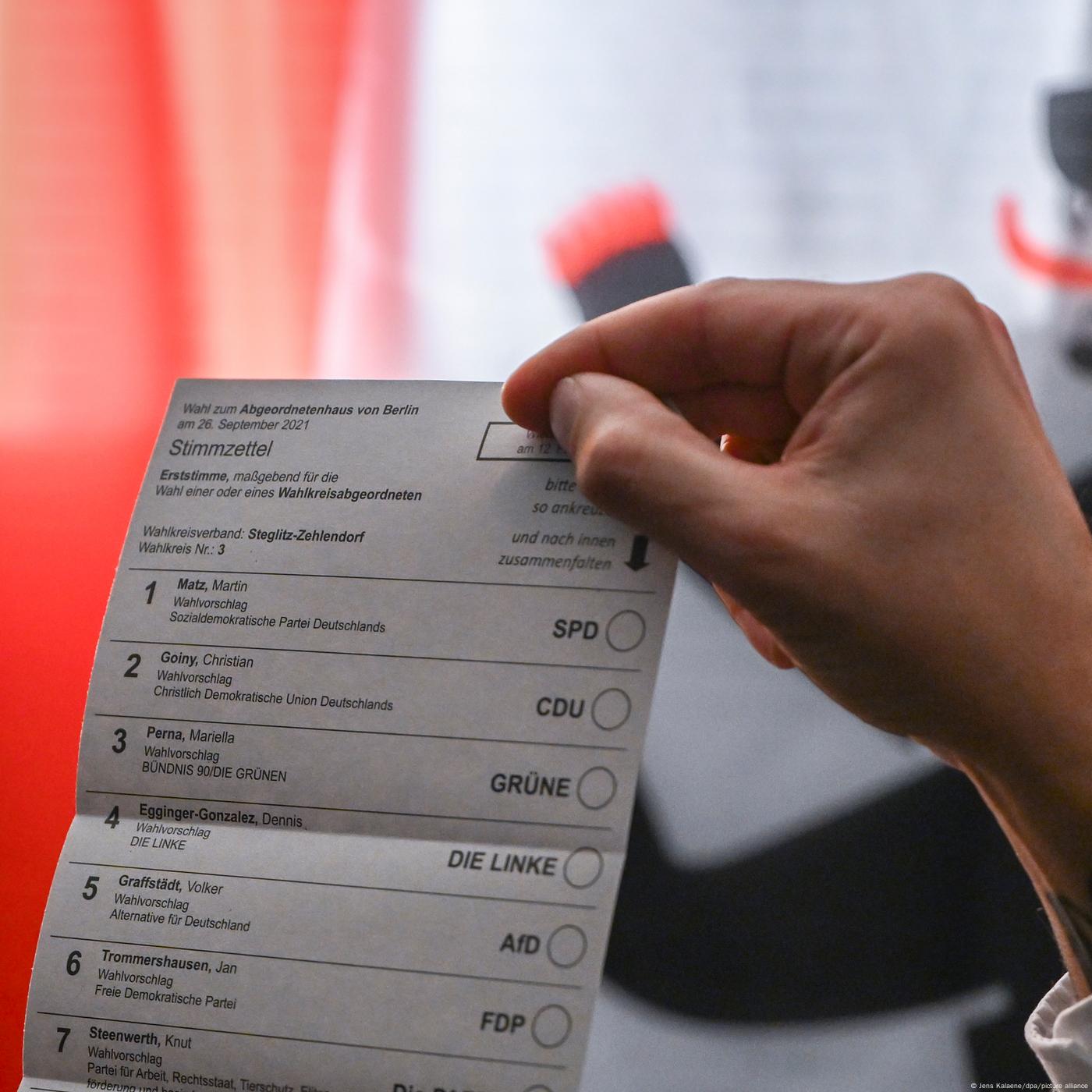 Government
Franziska Giffey
Head of state
---
---
Government could stay in office
In the current election trend, the government parties achieve 55.5% of the votes.
Current Parliament
Left-leaning parties
Right-leaning parties
FAQ
What is the name of the parliament in Berlin?
Parliament in Berlin is called "Berliner Abgeordnetenhaus".
How often is election in Berlin?
The parliament is elected every 5 year. The next election in Berlin is held in 2023.
When is the next election in Berlin?
The next parliamentary election in Berlin will be held on 12.02.2023.
In the latest election trend for Berlin, the parties would get the following votes: CDU 23.8%, SPD 19.8%, Bündnis 90/Die Grünen 18.5%, Die Linke 11.7%, AfD 10.3% and FDP 6.1%. In each case, the most recent election polls from institutes with opinion polls in the past 3 months were taken into account. A total of at least 6792 persons participated in the election polls.
This is how the PolitPro election trend is calculated
The PolitPro AI calculates its own election trend from the latest election polls of leading opinion research institutes. The individual values are calculated from a weighted average of the polls. Thereby, time dependencies, i.e. how long ago a poll was asked, or the accuracy of the institutes are also taken into account. The PolitPro election trend therefore allows a quick overview of the different parliaments.