Latest election trend
Development since the last election on 14.10.2018
Next election: 08.10.2023
The next general election in Bavaria will be held in 247.
Election trend development
What is happening in Bavaria?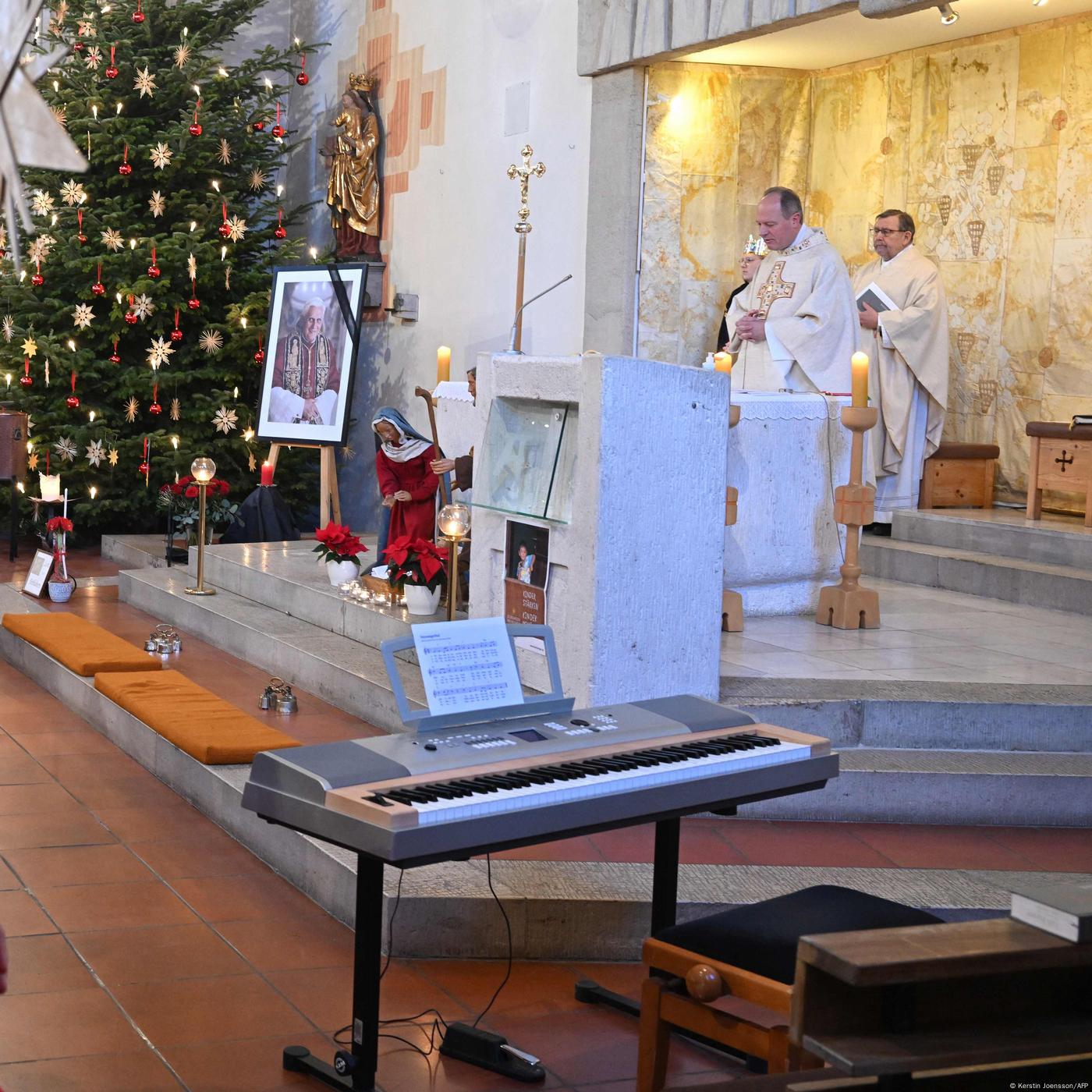 Germany mourns Pope Benedict XVI
The first German-born pope in centuries has been hailed as a "formative figure" in the Catholic Church. Mourners gathered at Benedict's Bavarian birth village to pay their respects following his death at the age of 95.
DW.com - 31.12.2022
Government
Dr. Markus Söder
Head of state
---
---
Government could stay in office
In the current election trend, the government parties achieve 58.7% of the votes.
Current Parliament
Left-leaning parties
Right-leaning parties
FAQ
What is the name of the parliament in Bavaria?
Bavaria's parliament has the name "Bayerischer Landtag".
How often is election in Bavaria?
The parliament in Bavaria is elected every 5 years. The next election is regularly held in 2023.
When is the next election in Bavaria?
The next election in Bavaria will be held on 08.10.2023.
If this Sunday were a general election in Bavaria, the parties would receive the following results: CSU 41.1%, Bündnis 90/Die Grünen 17.8%, Freie Wähler 10.7%, AfD 9.7%, SPD 8.9%, FDP 4.2% and Die Linke 1.9%. The election trend takes into account the last polls of all institutes with election polls in the past 100 days. At least 11752 persons participated in these polls.
This is how the PolitPro election trend is calculated
The PolitPro AI calculates its own election trend from the latest election polls of leading opinion research institutes. The individual values are calculated from a weighted average of the polls. Thereby, time dependencies, i.e. how long ago a poll was asked, or the accuracy of the institutes are also taken into account. The PolitPro election trend therefore allows a quick overview of the different parliaments.